Celebrating 21 February - International Mother Language Day
Md Tawsif Hossain 21 February 2017 7525 Last Updated : 03:38 PM 25 May 2017
International Mother Language Day (IMLD) is a worldwide annual observance held on 21 February to promote awareness of linguistic and cultural diversity and multilingualism. First announced by UNESCO on 17 November 1999, it was formally recognized by the United Nations General Assembly in its resolution establishing 2008 as the International Year of Languages.
It was a social movement built on the spirit to defend the rights to write in one's mother language.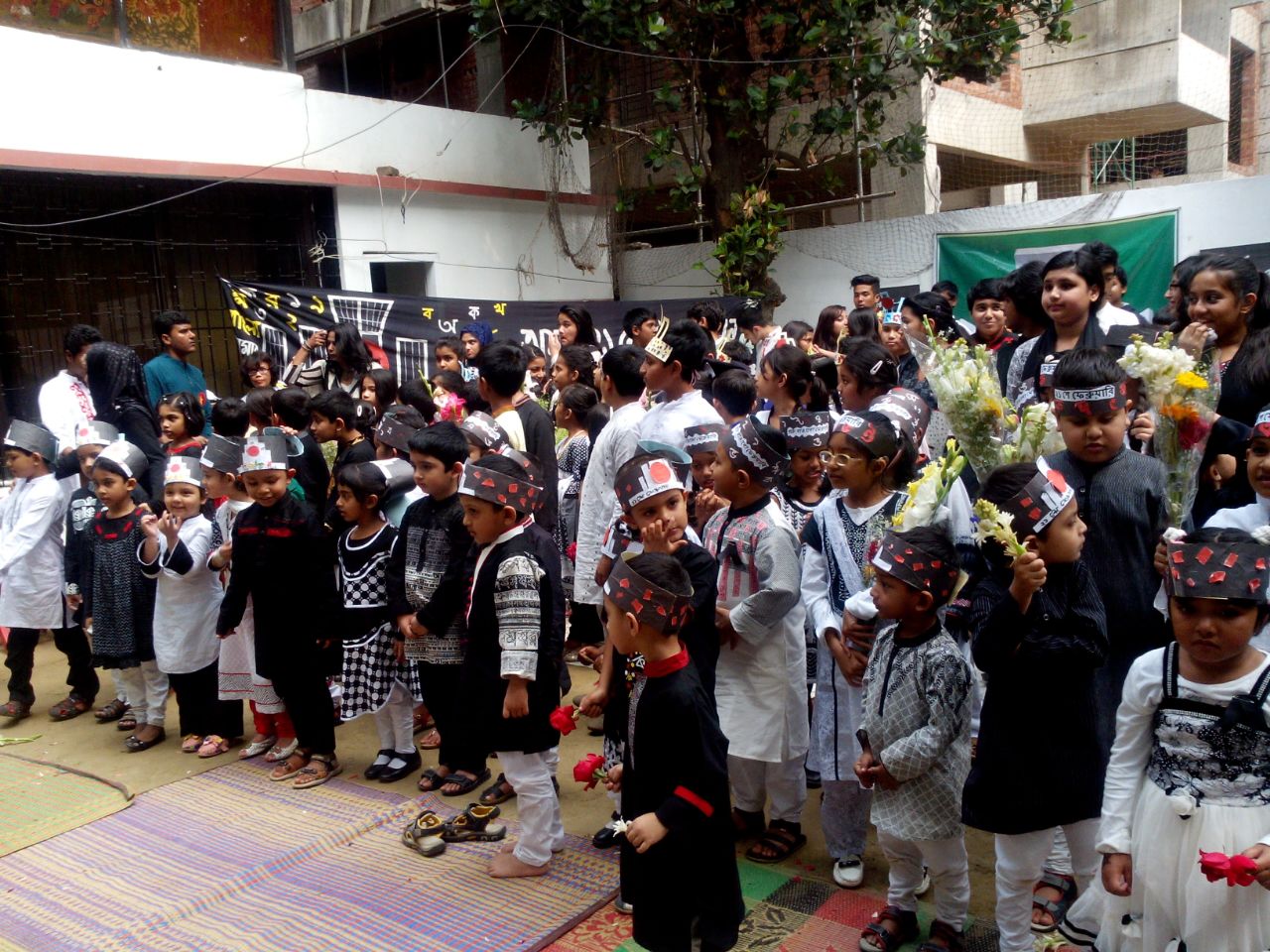 International Mother Language Day has been being observed since 2000 to promote peace and multilingualism. The date corresponds to the day in 1952 when students from the University of Dhaka, Jagannath College and Dhaka Medical College, demonstrating for the recognition of Bengali as one of the two national languages of East Pakistan, were brutally shot dead by police (then under Pakistan government) near the Dhaka High Court in the capital of present-day Bangladesh.
As well as Vision Global School also Celebrated the Day very nicely.
Last Updated : 03:38 PM 25 May 2017