Celebrating Victory day of Bangladesh
Md Tawsif Hossain 16 December 2016 4343 Last Updated : 02:15 PM 21 May 2017
Victory day is a national holiday in Bangladesh celebrated on 16th December to commemorate the victory of Allied forces High Command over Pakistani forces in the Bangladesh Liberation War in 1971. Commanding officer of Pakistani Forces General AAK Niazi surrendered with his forces to Allied forces commander Lt. Gen. Jagjit Singh Aurora, which marked ending the nine month-long Bangladesh Liberation War & 1971 Bangladesh genocide & officially secession of East Pakistan into Bangladesh.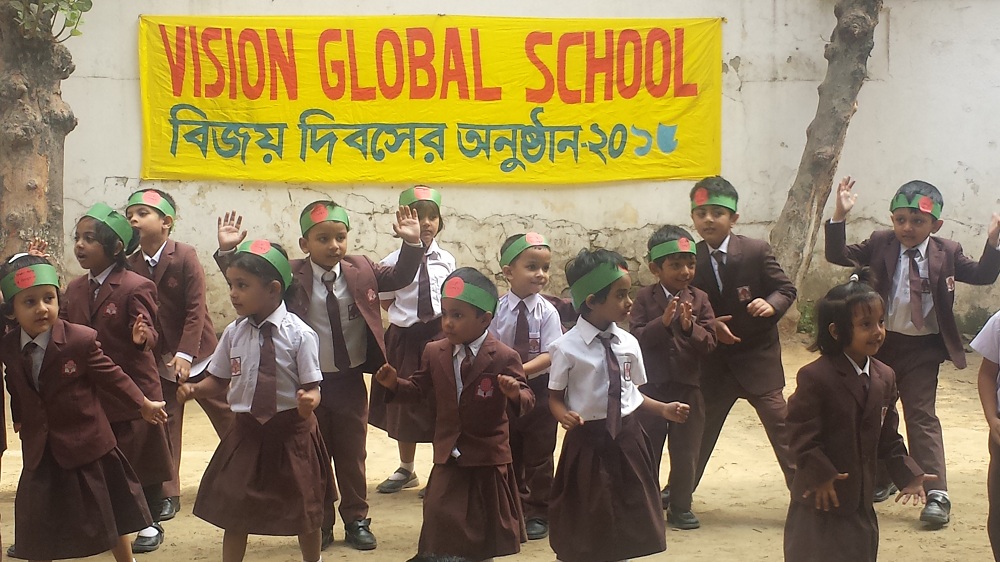 In 1971 Bangladesh Liberation War was a war of independence, which resulted in secession of East Pakistan from Islamic Republic of Pakistan & established the sovereign nation called Bangladesh. One of the most violent wars of the 20th century, it witnessed large-scale atrocities, the exodus of 10 million refugees and the Killing of 3 million people.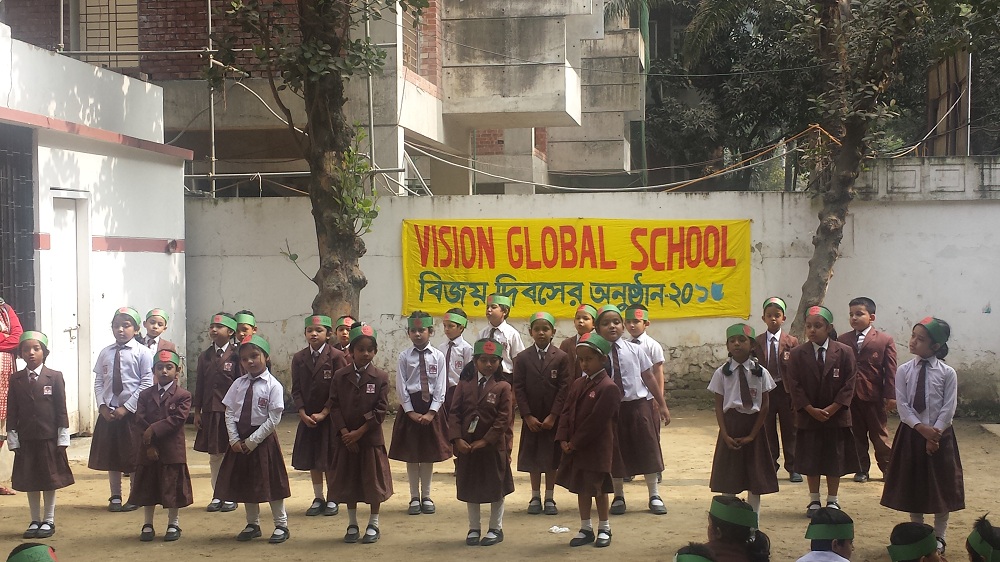 The celebration of Victory Day has been taking place since 1972. The Bangladesh Liberation War became a topic of great importance in cinema, literature, history lessons at school, the mass media, and the arts in Bangladesh. The ritual of the celebration gradually obtained a distinctive character with a number of similar elements: Military Parade by Bangladesh Armed Forces at the National Parade Ground, ceremonial meetings, speeches, lectures, receptions and fireworks. Victory Day in Bangladesh is a joyous celebration in which popular culture plays a great role. TV and radio stations broadcast special programs and patriotic songs. The main streets are decorated with national flags. Different political parties and socioeconomic organizations undertake programs to mark the day in a befitting manner, including the paying of respects at Jatiyo Smriti Soudho, the national memorial at Savar near Dhaka.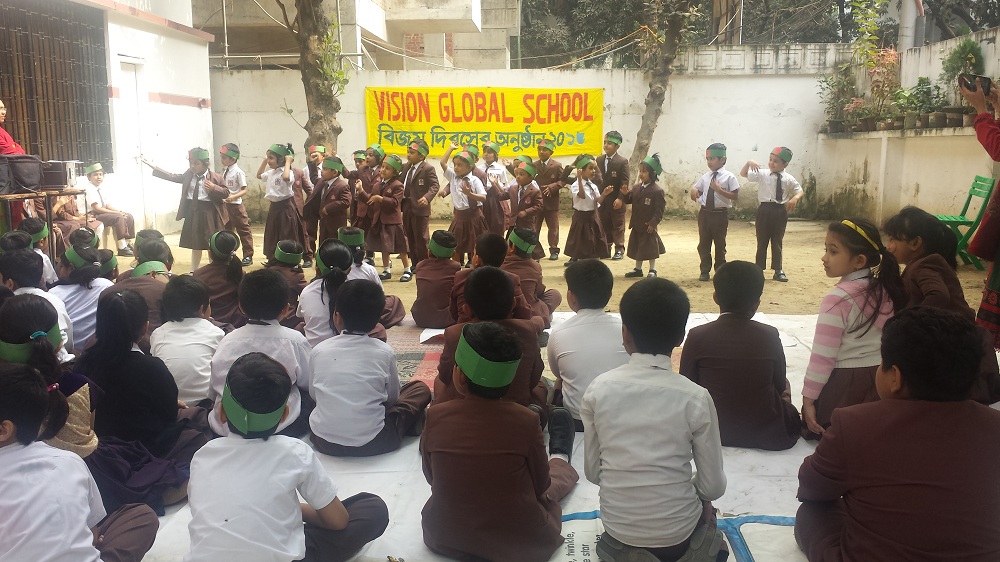 As well as Vision Global School also Celebrated the Day very nicely.
Last Updated : 02:15 PM 21 May 2017